Telehealth, Tele-Medicine, Tele-Psychiatry, and many other iterations of providing behavioral health services through video or other telecommunication mechanisms have become an essential part of managing through COVID-19. However, telehealth, with the right parameters in place and the right questions addressed, will likely become a long-term component of a successful healthcare system. Although there are many ways to describe it, for this discussion we will use the term "telehealth" to encompass all of the nuances of this practice.
By now, everyone is familiar with the practice of using telecommunications to deliver various behavioral health interventions. However, there are still a set of questions that need to be addressed when talking about the future of telehealth as a viable approach post-COVID. What does the future hold? What needs to take place for telehealth to become a true treatment component of the healthcare landscape? What are the concerns?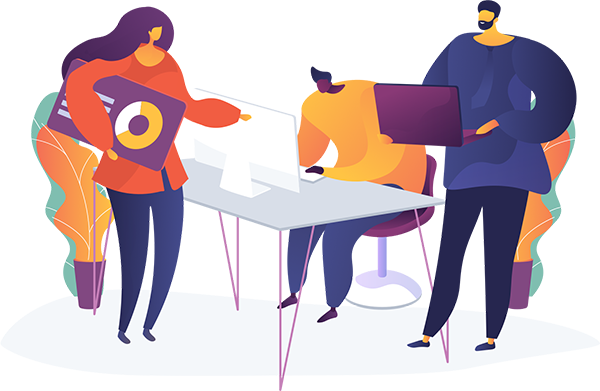 The Opportunity of Telehealth
The pandemic has shown that telehealth is a viable and beneficial addition to the healthcare landscape. Without question, it offers opportunities to connect with individuals in ways that are safer, more convenient, more efficient, and more timely. Telehealth offers the healthcare system hope — hope to reach that patient-centric integrated collaborative care model that has been an elusive goal since the concepts of triple aim were first mentioned.
The opportunities are endless. They are not bound by traditional or current ways of thinking . . . the potential to redefine the delivery of healthcare is endless.
Think of a world where the locus of care can truly be determined by the individual receiving services. A structure in which clinicians can spend their time working to help individuals instead of being bound by traditional in-office appointment hours and brick and mortar limitations. A visit to manage complex medications, for example, could have all clinicians together on a telehealth call, rather than requiring multiple visits with multiple clinicians.
The opportunities are endless. They are not bound by traditional or current ways of thinking. As technology evolves and clinical support is bolstered by improved analytics, artificial intelligence, and improved interoperability, the potential to redefine the delivery of healthcare is endless.
The Challenges
This will not happen with a magic wand, or simply by hoping the potential will be enough to ensure a reality. First and foremost, the rules and regulations that allowed telehealth to expand by leaps and bounds during COVID-19 need to be protected, enhanced, or adjusted. We need to make sure that telehealth does not depersonalize the relationship between a patient and their clinician. Instead, we want telehealth to enhance these relationships.
We also need both formal and informal case studies that can prove the efficacy of a system that allows for integrated telehealth activities and creates numerous emerging best practice approaches. The system will not change if the people who participate in the system do not see the potential benefits of change, or are unclear on how to best utilize telehealth from a personal patient perspective or a professional perspective. Education and professional development are important for agencies and practices to keep as priorities.
Something that can not be overlooked is the importance of securing long-term reimbursement for telehealth. While COVID-19 spurred emergency use authorization and temporary permissions for reimbursement, we cannot revert to pre-pandemic payment structures. I hope that telehealth has made a big enough splash in 2020 that it can be put on equal-footing with traditional in-person care and, consequently, funded appropriately.
Telehealth's potential does not come without concerns. Some of these concerns are based upon the aforementioned needs to make telehealth successful. There are a few other significant concerns as well, such as security and privacy. Telehealth, by its nature, opens up additional avenues for potential hackers to infiltrate valuable electronic health information. The healthcare industry needs to prioritize the development of a secure structure for telehealth. From the security of an individual's electronic device, to their home modem, or the telecommunication software used, it is important for the healthcare industry to establish and be accountable to security standards and expectations in telehealth service delivery. Another concern is the ability to maintain a quality relationship between the clinician and the person receiving services. It's important that the interaction is equally effective as in-person services, not diminished in a virtual environment.
The Future of Care
Telehealth offers great promise to the individuals served, and to those providing the professional services. If implemented properly, it will allow for more valuable touchpoints, true engagement, and a better opportunity to manage care in an individual's home.
For providers, it will open up new avenues of care and opportunities to expand their services to new markets. For individuals, telehealth can function as another tool in making themselves the epicenter of their care. It will not happen overnight, nor without work, but the promise is present and should be seized.
Telehealth for Mental Health
Now more than ever before, telehealth will play a crucial role in expanding mental healthcare access to a wider population.