In the early 2000s, the Department of Housing and Urban Development (HUD) began requiring an annual Point in Time count as a means of collecting vital data in individual communities. 
When it comes to working with people who are experiencing homelessness, data is a powerful tool. Without data, it's near impossible to understand the challenges a community faces or track the success of agency programs intended to address those challenges.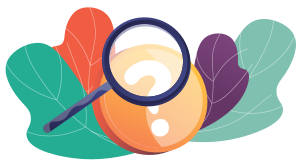 What is the Point in Time Count?
A Point-in-Time Count is a count of sheltered and unsheltered people who are experiencing homelessness on a single night in a given community. Counts are carried out by staff and volunteers who conduct surveys that allow people who are experiencing homelessness to express their specific needs and housing status.
HUD requires PIT counts annually, but only requires the unsheltered portion of the count every other year. However, many communities include unsheltered people in their annual counts as a way to gather more accurate data and provide better services.
When the overarching goal is to reduce and eventually eliminate homelessness, it's absolutely necessary to understand exactly how many people need to be placed in housing. A headcount provides a hard data point that allows communities to form an actionable plan. Without a headcount, agencies would have to rely on anecdotal data and assumptions to address the challenges in their community.

In the end, it would be impossible to know if housing programs and other forms of support were actually working to reduce and eliminate homelessness.
HUD requires PIT counts so that communities and agencies can review data year-over-year to assess their own success. And, HUD uses this data to distribute federal funds accordingly.
Why are Point-in-Time Counts Important? 
On a local level, these counts allow agencies to plan for real needs. People who are experiencing homelessness are naturally difficult to track because they move frequently and do not always feel comfortable using community resources available to them. It can be easy for individuals to fly under the radar for months or even years.

Getting out on the street level and physically counting these people is the only way to fully understand the scope of work a community has ahead of them in order to adequately house each individual. 
Point-in-Time counts also demonstrate real needs to funding entities like HUD and other agencies so that they can make monetary decisions based on data.

Publishing data from a Point-in-Time count raises awareness among community members who can participate in the solution. City officials, businesses, and residents need to be aware of how many people in their vicinity are facing this problem so that they can vote on policies and support agencies that are working to put an end to homelessness. 
How are PIT Counts Conducted?
Point-in-Time counts are conducted in January but the data is submitted and published a few months later, typically in April or May. However, the planning for the annual count often begins months prior, since these projects require a lot of time and manpower.
These counts are led by a community's Continuum of Care (CoC), but every agency in the area must work together to complete the count. First, the CoC will set up a committee (and potentially sub-committees) that will work together on planning the count over the course of several months. The committee meets and selects a specific date and time for the actual headcount to occur and a methodology for which to conduct the count. 
The methodology includes a plan for who will be included in the count, how agencies will participate, and how to engage and prepare the community for which you're counting. The committee's plan gets CoC Board Approval before continuing with the project.
Agencies can reference the HUD PIT Count Planning Worksheet for further guidance throughout the process. 
Documenting sheltered people primarily involves pulling data from individual shelters on a single night. This data is usually pulled from a Homeless Management Information System (HMIS). HMIS systems like AWARDS offer canned Point in Time reports that help sheltered programs generate the final PIT report. CoCs communicate with individual local shelters about the date of the Point-in-Time Count so that all numbers are recorded and reported with the utmost accuracy. 
Documenting unsheltered people requires street-level contact from a group of trained volunteers. Especially due to concerns around COVID, CoCs are considering this portion of the count very carefully during the preparation process. Ultimately, this count requires volunteers to systematically comb the streets and known camps in a community. For CoCs using Foothold's HMIS, street outreach teams can document the data directly within the HMIS system.

Volunteers who count unsheltered people should be highly trained to treat people experiencing homelessness with dignity and respect. Also, they should be able to explain the project quickly and concisely. These teams will use a survey to assess the needs of the people they come in contact with.
Preparing for the Count
Planning and organization are key elements to the project's success. Agencies begin recruiting volunteers early who are willing to undergo several training sessions and are available on the day of the actual count. 
Agencies stay in close contact with the local CoC because they will be communicating planning sessions, training dates, and other important information throughout the process.
Ultimately, the count's success largely relies on volunteers' ability to gain trust within the community. Volunteers should be well-trained people who are familiar within the communities they're working. The Point-in-Time count will be most successful if volunteers are preparing and communicating with sheltered and unsheltered people long before the day of the count.
COVID-19 Considerations for the Point-in-Time Count
Protecting volunteers and people who are experiencing homelessness from COVID-19 exposures should be a top priority. This year, HUD has allowed some special exceptions and guidance on conducting the PIT Count, including extending the survey period from 7 to 14 days. 
It's highly recommended to conduct volunteer training virtually, observe social distancing, and use proper PPE when interacting with people during the Point-in-Time Count. Agencies should leverage teams who are already working in the field as much as possible to minimize the number of additional volunteers needed.
The annual PIT notice from HUD will be released in October and will include more guidelines on this year's count. Until then, you can contact your local CoC with questions regarding the process.