Outcomes management is a well-established precept of quality improvement that inspires innovation across an organization.
The idea behind outcomes management is relatively straightforward and intuitive. By monitoring progress towards goals and objectives and adjusting systems accordingly, your organization can thrive.  
Outcomes Management Defined
Outcomes management involves four general components. While there is an order to the four steps, it is also important to note that outcomes management is not meant to be a one-off endeavor. Ideally, the steps will blend into an ongoing cycle as your organization incorporates these practices into its broader culture. 
Step 1: Developing Goals & Objectives
It's important to invest the up-front time to develop a roadmap for your organization. This roadmap, or strategic plan, allows you to prioritize efforts, allocate resources, align staff, and develop appropriate goals and objectives towards realizing your organizational vision.
Think of your organizational goals as broad and general, stemming directly from your mission and vision. From there you can develop specific, measurable, and concrete objectives that will help you reach your goals.
Be strategic when developing your objectives. First, determine which outcomes you want to prioritize and how you will specifically measure them. There are almost infinite options to choose from. Consider focusing on those that are feasible to capture and really illuminate your organization's aim.
Measures can focus on clinical outcomes such as changes in symptom rating scales like the PHQ-9, operational processes like percentage of people screened for postpartum depression or rates of follow through with referrals, or patient and staff experience. Make sure that each objective fits under a broad organizational goal that is directly linked to your strategic plan. Also, outline who will be responsible for managing the data.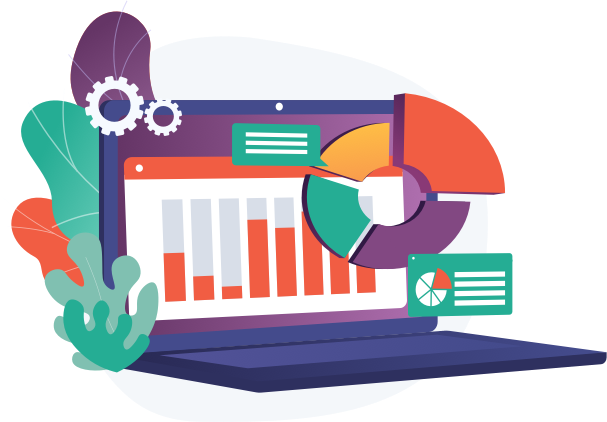 Step 2: Tracking & Analyzing Data
Data provides the bedrock for high-quality care, enabling organizations to identify models that lead to better mental health outcomes, increased efficiency, and controlled costs.
For a robust outcomes management program, it's essential that your organization prioritizes finding the time and expertise to collect, clean, and analyze performance data to drive effective action. Using your measurement plan from step one should make step two relatively straightforward.
As much as possible, anchor your findings by including the total population as your denominator. For example, saying that 15 out of 100  people experienced an improvement in symptoms is much more meaningful than just saying that 15 people improved because that could mean 15 out of 15 or 15 out of thousands. In addition, take frequent measurements, including an initial baseline.
The more you can leverage technology, such as capturing data in your electronic health record, the more streamlined and sustainable your data collection plan will be. Statistical software is also an option for more complex analyses. 
Step 3: Reporting Outcomes
As you build towards your goals, it's important to be transparent with your findings on key performance indicators to promote a collaborative and engaged staff and leadership.
Data should be displayed frequently, prominently, and quickly enough to be discussed at team meetings or to encourage rapid feedback while sharing promising practices across the organization. Performance measures can also be drilled down to individual clinicians or teams to stimulate improvement.
When sharing data, it's always helpful to present the information visually. For example, graphs and tables ensure optimal understanding and call attention to patterns. It also helps to include short text summaries that highlight key points. To produce even more advanced visualizations, an EHR analytics tool can support the creation of custom visualizations that help you track outcomes and performance. 
Step 4: Using Outcome Data to Improve Quality of Service 
The final key to outcomes management is converting the numbers into actionable steps. This is the lifeblood of the entire process. After you've gathered and organized your information, it is essential that you use it to develop improvement initiatives that will support your organizational goals.
Change is hard, and buy-in from staff across multiple levels of your organization is essential for successful quality improvement. To this end, outcomes management is most productive when done collaboratively. While step three includes sharing data across the organization, step four involves engaging multiple stakeholders in the development of improvement initiatives. These can include adjusting patient questionnaires, treatment algorithms, team-based models, and therapy approaches. Prioritizing stakeholder buy-in will support the most impactful and sustainable positive change. 
*Kate Dubé is a Licensed Clinical Social Worker (LCSW) and health & wellness writer in Berkeley, California. You can find her at https://www.linkedin.com/in/kate-dube