HUD and its partners have rolled out a couple key changes to the HMIS Data Standards, effective October 1, 2021. These changes represent a continued effort to capture higher-quality data, make data labels more inclusive, and help HUD identify disparities in homelessness services.
At Foothold Technology, we build these changes into our HMIS and make it a priority to train our agencies on the changes that will impact their daily work. As government policy and data collection standards continue evolving to better serve the needs of individuals experiencing homelessness, we work to ensure that our HMIS software stays ahead of these changes.
What are the HMIS Data Standards?
These documents formalize the data that agencies collect on individuals experiencing homelessness across the nation. The HUD data standards help HMIS vendors and HMIS system administrators understand and implement the fields needed to capture these required data elements. 
To minimize disruption to agencies and their work, HUD and its collaborators try to make updates to these data standards as infrequently as possible. But every few years, HUD updates these documents in order to improve its ability to collect and analyze gaps in homelessness services across the nation.
The HMIS Data Standards are made of two main components:
1. The HMIS Data Dictionary: This is a technical document that defines the data points that the HUD requires.
2. HMIS Data Standards Manual: This document explains why these data points are important and how to collect them. When HUD makes an update to the HMIS Data Standards, they usually roll out these changes around May with a deadline to implement by October of the same year.
What are the Main Changes to the HUD Data Standards for 2021-2022?
Race, Ethnicity, and Gender Changes:
Race:
"American Indian/Alaskan Native" category will now include "or indigenous."
"Asian" category will now include "or Asian American."
"Black or African American" will now include "or African."
"Native Hawaiian or Other Pacific Islander" will be renamed as "Native Hawaiian or Pacific Islander."
Ethnicity:
"Hispanic/Latino or Not Hispanic/Latino" category will now include "Latina, Latino, or Latinx."
Gender:
For gender, there are a variety of new options to expand the inclusivity of the data labels. This section will allow for multiple choice as well as multiple selections. For example, an individual could select both "female" and "transgender."
"Transgender male" and "Transgender female" will become "Transgender."
"Gender non-conforming" will become "Gender other than singularly male or female, for example, non-binary, genderfluid, agender, or culturally specific gender."
There will be a new option for "Questioning."
Disabling Condition:
There are a number of language changes in order to align with more modern terminology for disabling conditions.
"Mental health problem" will become "Mental health disorder."
"Substance Abuse" will become "Substance use disorder."
Coordinated Entry:
Three new events will be tracked for coordinated entry programs:
Referral to emergency assistance/flex funds/furniture assistance. This category will be used for any assistance that doesn't fall into the pre-existing categories.
Referral to emergency housing voucher programs.
Referral to housing stability voucher programs.
New Questions and Assessments Added:
Well-Being Survey:
This survey will only be required in permanent supportive housing programs. It will be optional for other programs to turn on. It will include questions such as:

1. Does your life have worth and value?
2. Do you have support from others who will listen to problems?
3. Do you have a tendency to bounce back after hard times?
4. How often do you feel nervous, tense, worried, frustrated, or afraid?
Moving on Assistance Provided:
This question is also required for permanent supportive housing programs. It will ask the type of moving on service the individual received, as well as the date of service.
Youth Education Status:
This survey will ask about current school enrollment, most recent educational status, and provide options for collecting info on higher education status.
What were the Main Changes to the HMIS Data Standards for 2020?
Coordinated Entry
In October 2019, HUD released data elements that aimed to improve coordinated entry. Coordinated Entry allows communities to streamline and prioritize homelessness resources so that the most vulnerable individuals receive the care they need. With coordinated entry, agencies can work together to efficiently refer individuals to the most appropriate resources in the community.
While there are a few different models for coordinated entry, the system often operates under a No Wrong Door policy. No Wrong Door allows individuals to complete their intake at any agency, before being referred to the most suitable service provider or housing resource. This brings individuals to the services they need more quickly. Since individuals only need to go through the intake process one time, it also reduces the stress of going to multiple agencies and completing intake assessments each time.
The updates to the 2020 HMIS Data standards allow every Continuum of Care to define their own coordinated entry assessment questions. This enables local communities to tailor their assessments to best capture the data they need to measure the results of their Coordinated Entry efforts. To enable these custom assessments, Foothold's form-building tool provides the flexibility to easily design assessments within our HMIS.
Current Living Situation
The 2020 updates also included a new field called Current Living Situation for Street Outreach and Coordinated Entry projects. Agencies fill in this field during intake, and keep it updated every time they meet with that individual. This allows agencies to track an individual's living situation over time.
If an individual is not homeless, the Current Living Situation field asks if an individual will need to leave their current place of residence within 14 days and whether they have identified a subsequent housing location. These questions are meant to measure whether someone is at risk of homelessness within the next 14 days.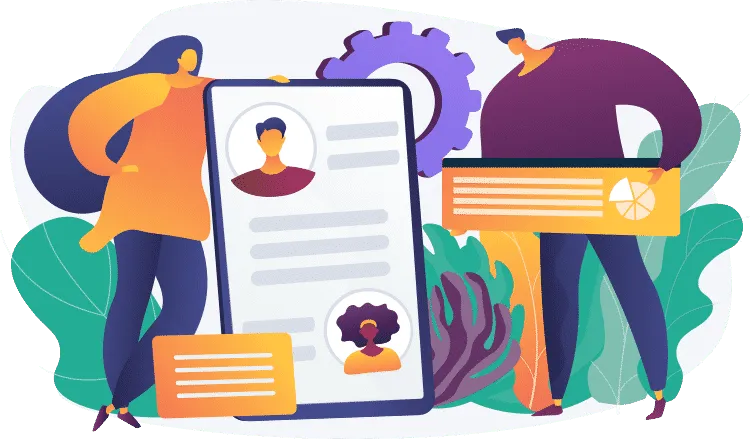 How Do the HUD Data Standards Changes Affect Your HMIS?
Foothold's team works to ensure that our agencies are fully compliant with the latest updates to the HMIS Data Standards. We do this by building the latest changes into our HMIS, including any new fields, assessments, and data labels.
We also include logic checks to flag inconsistent data, configured according to the latest HUD requirements. Additionally, Foothold provides dedicated training sessions to train homelessness service providers on any new changes to the HUD HMIS Data Standards, including updates that might affect our agencies' daily workflows.
We understand that the needs of your agency can change with government policies and research on best practices for addressing the needs of the homeless. Because of this, Foothold makes it a top priority to stay in touch with thought leaders and policy makers to stay ahead of the curve on these issues. Our longtime HMIS experts keep close watch on any updates to the data standards, ensuring that our agencies are always up to date on regulatory and policy changes in the HMIS world.
HMIS Software
Our experts help keep you and your HMIS software up-to-date with all the latest HMIS data standards.