At Foothold, we are constantly following the trends and best practices for addressing homeless and housing issues. We have a team dedicated to homelessness and HMIS (Homeless Management Information System databases). This includes staff from Client Services, Quality Assurance, and Application Development, who meet daily to discuss the needs of our HMIS clients and the continually changing direction of homeless services. Things are constantly in motion with new data standards coming out every year, changes in government, and new research on the best practices for addressing the needs of the homeless and finding better and more efficient ways to end homelessness throughout the country. Because of this, we make it a top priority to stay in touch with thought leaders and policy makers. Our staff attend monthly vendor calls with HUD and Technical Assistance representatives, participate in HUD webinars, and are involved in committees that help shape the data standards and reporting glossaries which guide our work. And of course, we attend conferences.
Earlier this year, I attended the National Human Services Data Consortium (NHSDC) Spring Conference in Salt Lake City and the National Alliance to End Homelessness (NAEH) Conference on Ending Family and Youth Homelessness in Houston, Texas. These two conferences provide a complementary picture of homelessness and the issues facing homeless service providers. The NHSDC conferences tend to focus on how data can be used to determine unmet needs and show which models are the most successful at ending homelessness. NHSDC is often of particular interest to HMIS administrators and Continuum of Care (CoC) staff. At this particular NHSDC conference, I heard stories of success from Foothold Technology HMIS customers including the New York City Department of Homeless Services, our three HMIS customers in Mississippi (Mississippi United To End Homelessness, Open Doors Coalition and Stewpot Community Services), CARES, the Long Island Coalition for the Homeless and our HMIS customers in New Jersey.
The NAEH conferences focus on best practices for ending homelessness with a continued emphasis on Housing First and Coordinated Entry Systems, something several Foothold customers are currently tackling by using enhancements in AWARDS. NAEH is of particular interest to homeless service providers and community stakeholders.
At this year's NAEH conference, many communities were highlighted for their success in ending (yes, ending) chronic homelessness and veteran homelessness, and in reducing family and youth homelessness in their communities.
We hope you saw the news story about the success in Bergen County, NJ, where AWARDS HMIS is actively in use. Another theme at this year's NAEH conference involved addressing the unique needs of youth homelessness, and particularly LGBTQ youth who make up a disproportionate percentage of homeless youth. Several Foothold customers are making great strides in this area, including the Ali Forney Center, and it was great for us to catch up with some of our community partners face to face.
We find that attending both conferences provides us with a wider view of the trends facing homeless service providers and new strategies for ending homelessness. Both conferences emphasized Coordinated Entry Systems and the importance of collaborating with all types of providers in a community for addressing the needs of homeless individuals and families. Much like the Supportive Housing providers using our Supportive Housing Resource Exchange, we heard from agencies collaborating more than ever to address all types of needs and all types of support within communities large and small.
NAEH and NHSDC both hold two conferences each year. The next NAEH conference, which will focus on broader homeless issues, is on July 17-19th in Washington DC. NHSDC holds its next conference in October in San Diego. The information that we learn at these conference is invaluable and we strive to share this information with you, including bringing much of what we learn back to our own Foothold Expo. And allow me to throw in a shameless plug for the 2017 Expo event on June 22nd where we will be having three sessions this year focused on HMIS and homeless issues including sessions on HMIS Data Quality, Coordinated Entry Waiting Lists, and HMIS Data Standards.
Overcoming Homelessness by Leveraging Data in Mississippi
For the 300 veterans experiencing homelessness in Mississippi, each night is a new battle to find a safe, warm place to sleep. Until recently, finding and securing benefits was a confusing process. Organizations across the state could not share their data or easily access real time information about their clients. Mobile applications and improved data systems have helped alleviate some of this burden for both those in need of services and those organizations providing support.
Mississippi United to End Homelessness (MUTEH)
Mississippi United to End Homelessness, more commonly known as MUTEH, is using Foothold Technology's AWARDS software in collaborative ways to help mitigate homelessness in their state. MUTEH is Mississippi's Lead Agency for both Homeless Management Information Systems (HMIS) and the Continuum of Care (CoC), working with partner organizations and government agencies to serve and house vulnerable populations across the state.
Many HMIS Participating Agencies are participating in an innovative data collection program where they enter live data into their statewide system. Outreach teams equipped with ipads regularly set out across the state into their local communities and homeless encampments to create profiles of those experiencing homelessness in real time.
HMIS and Data Accessibility
Ledger Parker, Executive Director of MUTEH, recognizes the importance of having one centralized database that "ensures more accountability, versatility and better data quality." The statewide collaborative allows agencies to see if there are gaps or duplications in services.
Today, as a veteran experiencing homelessness in Mississippi, you could walk into the Jackson VA medical center and almost immediately receive cash vouchers, a process that could have previously taken weeks. Agencies like MUTEH, that are using data in a strategic way, are leading the charge in uniting technology with human services. Parker explained, "Easy access to our data enables us to effortlessly create and share reports, which lets us better serve our community."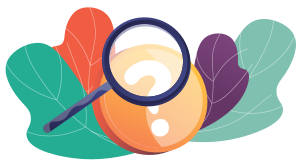 We have noticed similar successful results in states where Foothold's HMIS customers are using data in interesting ways. The use of HMIS in New Jersey and the process by which de-duplicated services data was pulled from the HMIS to match with Medicaid claims data in a more efficient way. In Vermont, we work with two organizations who utilize AWARDS to support their housing programs and improve the lives of those in their community. Good record-keeping in AWARDS allows Foothold Technology customers to find new opportunities to partner with other entities to inform planning, drive policy and strengthen communities.