We all know that DSPs, direct care staff who support individuals with I/DD, provide crucial services to individuals and their families. From medication administration to daily living skills, they support individuals 24/7 with everything they need to live a healthy, independent life. The work of DSPs is indispensable to individuals living with I/DD and their families; many individuals with disabilities come to see their DSPs as close friends or family members. 
But low wages, limited career opportunities, and high responsibilities cause many DSPs to leave their jobs, even if they love the work that they do. National surveys report that the turnover rate for DSPs is as high as 51.3% every year. Agencies providing I/DD services face ongoing staffing shortages, even as the need for DSPs continues to grow. Since wages are driven by government rates, it's difficult for agencies to increase the pay of DSPs that work for them.
On a broader level, the general public has little understanding of what DSPs actually do. Unless someone has a family member living with a disability or has interacted with DSPs themselves, very few people truly appreciate the importance of this work. This lack of awareness makes it difficult to obtain large-scale support for legislation and initiatives that will improve the payment rates for DSPs and resolve other factors that are leading to staffing shortages.
The DSP crisis is complicated and challenging to resolve, but there are still numerous avenues that I/DD agencies can take to help advocate for their staff.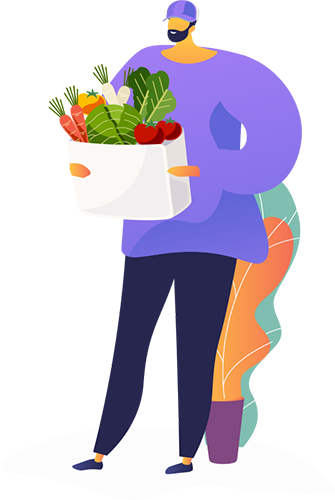 Support education and career advancement opportunities for direct care staff.
According to RELIAS's national survey of DSPs, receiving direct verbal recognition from a supervisor was rated as the most valuable form of appreciation, followed closely by providing career development opportunities. DSPs said that the most impactful career advancement opportunities they're looking for would be: assistance paying for a degree, paying for a certificate program, and a career ladder to a leadership position at their agency.
Since increasing wages is often not possible without legislative change, agencies can consider supporting education and career advancement opportunities to keep their staff engaged. Also, making sure that supervisors are regularly recognizing individuals for great work can be a small but simple way to improve engagement. Agencies can survey their own staff to determine what other opportunities and benefits would be most meaningful to their DSPs.
Diversify your funding.
Diversifying funding streams by applying to grants can help bring in additional revenue that supports some of these career development initiatives. In general, private grants and donors will offer you more flexibility in how funds are used, compared to government funding. Agencies with diverse funding streams have more capacity to be creative in how they keep their staff engaged.
Work with local schools and community groups to create awareness around DSP careers.
Partnering with local schools and groups in your community can help generate awareness around the DSP career, for people that have never heard of Direct Support Professionals. Working with schools to build tracks or certification programs that prepare students for work as DSPs can help bring more people into the field.
Connect with your legislators and the wider community.
Meaningful change to the DSP wage crisis will have to come from legislative change and government support. Reach out to your legislators to educate them about the crucial work of DSPs and why increasing their wages is so necessary. Sharing the stories of individuals with disabilities and the DSPs that support them can be a helpful way to bring the issue to life.
Additionally, increasing community support and awareness of the DSP crisis will help push legislators to pay more attention to the issue. In the end, the disability community and I/DD agencies can't win the support of legislators on their own — they'll need the backing of a broader group of allies and public support.